Hot LoveVanessaRay Live Sex Shows
Benefits*
of joining my Fan Club
Save up to 70% off all of LoveVanessaRay's shows!
Watch all my 35 recorded shows for free!
Get Instant access to my 85 Nude Show Photos!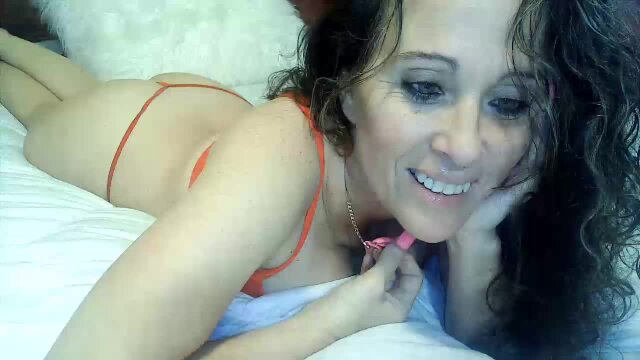 About LoveVanessaRay
Keep in touch through twitter.  If you want pics or plan to communicate regularly
MAKE SURE
1: You gift or tip me or spend time with me before bombarding me.  I will delete or ignore you if you take advantage.
2: Make sure you identify yourself so I know who you are or I will not accept you.
3: Remember I have kids and work 2 jobs so I do the best I can, be patient.
Wow Model of the Day two times, who would have guessed this single Mom and part time cams girl would have done it.  Thank you for all of those who embraced my competitive side and helped me win this thing ;)  shout out and BIG   Thank You to David, Jake, Robert who really went above and beyond. Ty to  Jeff, Doug, Don, Charlie, Bj, Rob, Danny, Brad, Craig, Leo, Mike  and Kevin, Steve.  You all made my day my night it was so much fun hanging on that day and that night doing shots.  Fun Fun Fun!!  Cant say we should do it again, but we should do it again lol <3
I love love love fan club members, Will give number out to Fan Club members who request it,  but only I only call fan club members.  you are all so special to me.  Once we have that connection I feel like there is no going back <3 Thank You for taking this journey with me.
I have a lot of fun.  I am not a porn star and don't claim to be.  I am not a professional model, I do not have a studio or manager lol I do not photo shop pics, I am what you see.  I think I am just like you, I do have a "real" job but this is fun, entertaining and relaxing all at the same time.  I do love virtual gifts <3 and will send pics via email thru cams if you tip or virtual gifts <3   I am making new videos for fan club members only, I love to chat with everyone and love to go private and being told what you want to see and what you want me to do.   If you become a fan club member I try my hardest to send exclusive photos not posted.  I will make a special video for you if requested.  I am truly trying to build up my collection for you.  Remember I am kind of new at this :)   I will flash for tips and change outfits upon request in free chat.     If you don't have a cams account get one so I can email you ;)
Why haven't you joined the fan club yet?          
My goal is  to make model of the day AGAIN  someday just because I am so competitive so please help me by rating me and going private with me.  Don't hesitate to email me and tell me what I can do to improve to make this as enjoyable for you as it is for me. I will always post on my home page those who have gone above and beyond, I do appreciate all things, from simple chats to all the virtual gifts.  You all are so amazing to me to want to hang out with me <3
Turn-Ons
Requesting my clothes that I wear on cams, for virtual gifts they can be yours:) !!!
Cam 2 Cam. Turn your camera on & Doing shots with me ;) I also like the intimacy of knowing your real name. FAN Club members :) I try my best to remember and think I do a pretty good job of it. I love a man who can take his time with me :) And I like to read all the comments and RATINGS :) I love if and when we go private you talk, and say hello and goodbye. Natural Boyish charm is my favorite ; Wish List
Golden wings :X
Turn-Offs
I hate hate hate role playing mother son. Do not ask me to be your mother Aunt sister or any other relative. I WILL NOT hurt myself intentionally so please do not ask. I love talking on the free side but Please do not DEMAND me to show tits, ass, turn around or whatever. If I WANT to I will. If you go private and do not communicate with me, Really not digging that either. hate it when you go private and you do not Rate it or comment, and I do not like when you do not say goodbye:)
Anyone who is disgustingly rude will be kicked and possibly banned. Just Play nice :)
anyone requesting me to act like I am under age or they state they are under age will be reported. it is absolutely unacceptable.
Kinky Attributes
Shaved, Piercing
Preferences
Fingering,
Toys